– Well it is odd, but very smart on the part of WWE. They are advertising a live airing of the WWE Main Event television show for Tuesday night at 6:00 p.m. CT. the show usually airs in the same time slot except it's on Wednesday nights on the ION network.
The caption on the network's schedule page for "WWE Main Event Live" reads "WWE Main Event features incredible in-ring action from the WWE Superstars and Divas of Monday Night Raw and Friday Night Smackdown."
However at this time it's unclear whether the contract with ION Network allows this or if the network gave its blessing.
This is another test for the WWE Network after the issues that occurred for NXt Arrival.
– WWE Hall of Famer Shawn Michaels was at O'Reilly Auto Parts World of Wheels in Chicago yesterday around noon for an autograph signing. When asked if he would come back for one more match and responded with: "done with in-ring wrestling."
– Brock Lesnar came out from the cold and into the warm today. He appeared at the NASCAR Sprint Cup at the Phoenix International Raceway in Avondale, AZ earlier today. MLB star Josh Reddick of the Oakland A's. As noted earlier, Brock is is scheduled to appear at this Monday's RAW from Chicago. As a nascar fan it is really cool to see the "Beast" at today's Race and esspcially since my favorite driver (Dale JR) ran second. Check it out down below: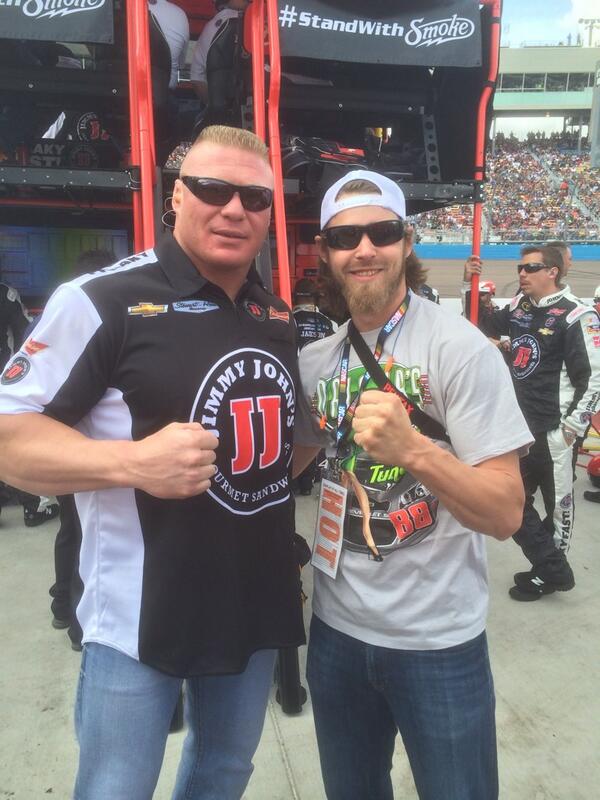 Stick with DailyDDT.com for all the latest on WWE. Follow us on Twitter and like us on Facebook.
Tags: Brock Lesnar WWE Main Event