– Rob Van Dam is scheduled to return to WWE on the April 7th RAW, the night after WrestleMania XXX, for a several month run.
Andrews Take: Too bad RVD can't be on the WrestleMania card and he must be bummed out about it, but hey he will be back shortly and put on some kick-ass matches.
Update: PWInsider is now reporting that WWE has booked travel arrangements for RVD and that he will be with them during WrestleMania XXX weekend. They say his return to WWE TV is expected to very soon.
– Everyone wants an update on the one and only CM Punk. Well unfortunately there has been no communication as of late between CM Punk and WWE. Punk has been completely out of communication with people who he's been friends with in the past. He was seen with long time friend and fellow wrestler, Colt Cobana at Chicago Blackhawks hockey game the other night which you can check out below.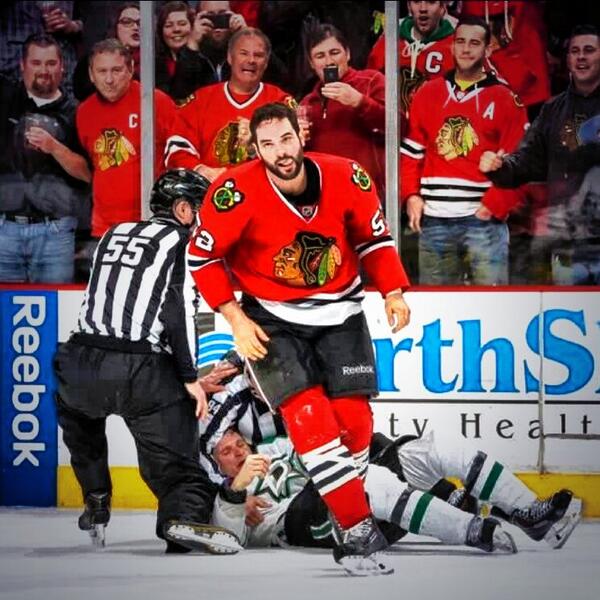 Punk looks way better than what he was last seen in WWE and who could blame him if he stays gone. Punk fans, you need to let go. It's over, and remember it's not you it's him. Yes there will still be chants for CM Punk, but at the end of the day, he is gone and probably will be for some time.
Thoughts? let me know in the comment area below.
– Speaking of NXT, WWE is thinking of running some NXT live events in the San Jose area during WrestleMania 31 week in 2015 due to all the Indie shows that are in the area for WrestleMania. They are simply trying to counter some of the shows.
Stick with DailyDDT.com for all the latest on WWE. Follow us on Twitter and like us on Facebook.
Prices for Wrestlemania tickets have hit their lowest yet and are available at TiqIQ.com
Tags: CM Punk RAW Rvd Wrestlemania