As noted earlier on the site, TNA star Bully Ray was suppose to appear at Tommy Dreamer's House of Hardcore event on Friday night, but did not. TNA agent Tommy Dreamer put the verbal boots on TNA President Dixie Carter after Dreamer claimed Dixie pulled Bully Ray from the show at the last minute.
In an updated, the reason for that is because Ray along with Velvet Sky, Jesse Godderz and Taryn Terrell was scheduled to be at Spike TV Guys Choice Awards on Saturday night. Source: Pwinsider.com
You can see a picture of them down below: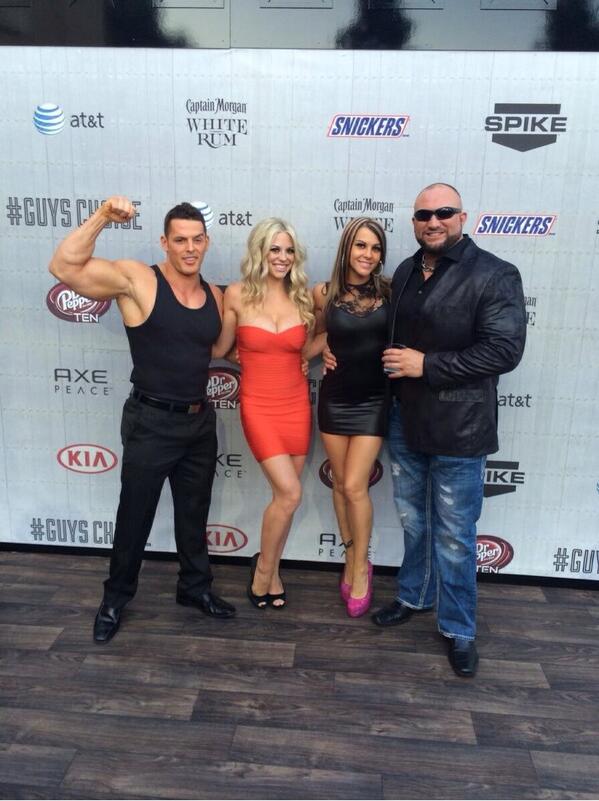 Obviously this made Tommy Dreamer who is the booker and owner of the promotion. Dreamer came out to the ring with fellow TNA star Abyss (Who has not appeared on TNA TV in some time) as well as Devon who is no longer with the company. It makes sense that Dreamer was upset, and wrong of TNA, but they thought this could give them a boost in ratings if they had their stars appear. Hopefully it will, they need all the help they can get.
For all the latest on TNA and Slammiversary PPV, stick with DailyDDT.com for all the latest on TNA. We will be bring you the very latest in the rumors and spoilers of the TNA. As well as giving you the very best in columns and TV reports. Why go to several Websites to get your fix when you can refresh your page on Daily DDT to get everything in one place.