WWE NXT: Don't call Shayna Baszler boring
Like Rhea Ripley, it makes my blood boil when people criticize Shayna Baszler, the only two-time WWE NXT Women's Champion in history, "boring".
Shayna Baszler reigned supreme over WWE NXT for nearly the entirety of 2019 before passing the title to breakout star Rhea Ripley on the Dec. 18 episode of NXT in what was one of the most emotional title triumphs in the brand's history. Along the way, Shayna main evented Survivor Series, tore up WarGames, and put on instant classics with the likes of Io Shirai and Candice LeRae.
Yet in spite of all the great title defenses and soul-destroying promos, Shayna continually received criticism from sections of the fanbase. Heels like Baszler will always be hated for doing their jobs effectively, yes, but it was both bizarre and disheartening to hear the same refrain from WWE fans.
"Shayna Baszler is boring."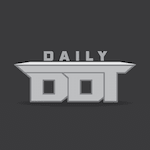 Excuse me? Boring? As deflating as the finish was (yes, I still think the EST should have won), her match with Bianca Belair at NXT TakeOver: Phoenix was anything but boring. It was sensational. Same with her title defense against Belair, Shirai, and long-time rival Kairi Sane at TakeOver: New York. And her matches with Shirai and LeRae? Masterpieces.
Even the woman who defeated her for the title, Rhea Ripley, cannot believe this slander.
Here's what Ripley told Newsweek's Phillip Martinez, via Fightful.com's Jeremy Lambert:
"I read a lot of things on Twitter, and I see a lot of things about Shayna and about me. I absolutely hate it when they rag on her and say she's boring. She's a heel, she's not supposed to be exciting. She's not supposed to make you like her. She's not supposed to do any of that stuff. She's doing her job right. And I hate when people disrespect that fact. So to go out there and put on a match like that with Shayna and prove to everyone how wrong [they are about] not only me but her as well, it's a feeling that can't be matched. I just love proving people wrong."
Ripley and Baszler certainly proved the critics wrong with their sensational match on Dec. 18, as no boring wrestler would be capable of providing that kind of a finish for a babyface chasing a champion. Baszler's matches tell fantastic stories when WWE don't botch things, as they did with their communication errors in her massive win in the main event of Survivor Series or by asking her to squash Mia Yim at TakeOver: Toronto.
When Baszler gets a chance to wrestle to her strengths, the results are phenomenal. Ember Moon, Shirai, LeRae, Sane, and Ripley are just five notable names to have fantastic matches with Baszler, who was one of WWE's top-performing superstars for a second straight year.
There's no doubt that Baszler is on track for an even bigger 2020, especially since she is an early favorite to win the 2020 Royal Rumble and face Raw Women's Champion Becky Lynch at WrestleMania 36. And if WWE does pull the trigger on a Rumble win for The Queen of Spades, she'll show in the build towards that 'Mania match that there's absolutely nothing boring about her.