WWE Rumors: Management more confident in Drew McIntyre
On the Jan. 13 episode of WWE Raw, Drew McIntyre called out AJ Styles and Randy Orton for a Triple Threat match after cutting an excellent promo. It looks like more freedom on the mic will be part of The Chosen One's push in 2020.
Drew McIntyre is reportedly on the shortlist of superstars that Paul Heyman plans to push on WWE Raw in 2020. He wasn't booked as prominently as, say, Aleister Black or Andrade heading into the new year, but it hasn't taken long for the man with the Claymore to make his mark.
Last night, McIntyre called out AJ Styles and Randy Orton for a Triple Threat match, seemingly turning babyface (note: I think he's really just playing his own character, which seems to be a direction Heyman is going in with certain wrestlers he's pushing) with his fiery promo. McIntyre showed the type of intensity that made him a fan favorite in NXT, precipitating his main roster "call up" (NXT wasn't quite the "Third Brand" it is today) after WrestleMania 34.
According to a report from Sportskeeda's Tom Colohue, McIntyre has received "increased confidence" from WWE management – which, of course, includes Heyman – and this has led to more freedom on the microphone for The Chosen One.
Furthermore, something else is working in McIntyre's favor this WrestleMania season. Per Colohue, the "driving force" behind McIntyre's pre-Royal Rumble push goes beyond Heyman.
WWE recently signed a new TV deal with BT Sport in the United Kingdom, and Colohue reports that WWE have decided to push McIntyre, who is from Scotland, to "highlight" the TV deal.
This makes sense as an impetus to push McIntyre, though he's long had the quality to receive this kind of treatment. McIntyre had a quiet 2019 and received criticism for boring promos and no standout matches, but the Jan. 13 episode of Raw showcased exactly what he's capable of.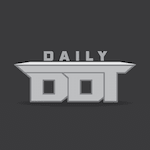 The former NXT Champion is seen as a deep sleeper to win the Royal Rumble and face Brock Lesnar, bringing his journey back to WWE full circle. While it's unlikely for McIntyre to achieve this feat, it is highly likely that he stars the year with a bang and produces some of his best work in wrestling in 2020.