WWE Rumors: Sasha Banks vs. Bayley planned for WrestleMania
Bayley is in her second reign as SmackDown Women's Champion, and while she and Sasha Banks are the strongest duo in WWE right now, they seem to be on a collision course for a match at WrestleMania 36.
Two years ago, many WWE fans hoped that Sasha Banks and Bayley would face off at either WrestleMania or SummerSlam. The company even teased the two breaking apart for good, but they ended up forming a stronger bond than ever. Banks professing her love for The Hugger planted a seed for their Women's Tag Title victory inside the Elimination Chamber, and they have started 2020 as a tandem leading the way on Friday Night SmackDown.
According to Sportkeeda's Tom Colohue, Sasha Banks vs. Bayley is "still planned" as the SmackDown Women's Title match at WrestleMania. As Colohue surmises, it is indeed the "big money" match on the Blue Brand.
Furthermore, Colohue has another interesting nugget to report about this match. People backstage in WWE reportedly "really want" Banks and Bayley to have a big match against each other and have been disappointed it hasn't happened yet, suggesting people were pulling for that bout in 2018.
While Shayna Baszler is the favorite to win the 2020 Women's Royal Rumble later this month – with Colohue being among those tabbing her as the favorite – he states that it's still possible for Banks to win the Rumble and challenge Bayley at 'Mania. There are other ways they can create a Boss vs. Hugger 'Mania match, but, then again, the same can be said for Baszler vs. Becky Lynch.
Banks and Bayley have the best chemistry we've seen from two performers in this era, as their matches in NXT are still gushed about and GIFed to this day. Years later, they are even better all-around performers, so a WrestleMania 36 matchup between them for one of wrestling's most prestigious titles could be an all-time classic in a different way.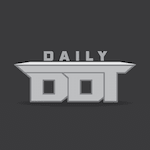 Never doubt what these two women can do inside that squared circle. Both are on the top of their games after being among the top five wrestlers in the company in 2019, so it's fantastic to hear that they are planned for a 'Mania dream match this year. And it's just as great to hear that influential people in the company are reportedly pushing for this to happen.