Mandy Rose says she's signed a five-year deal with WWE
One of the rising stars on WWE SmackDown, Mandy Rose recently stated in an interview that she has signed a new five-year deal with the company.
Mandy Rose is poised for an interesting 2020, as the friction between her and tag team partner Sonya Deville has heightened in contrast to the on-screen relationship between Mandy and Otis. Rose has become a more central part of WWE SmackDown's weekly programming due to her relationships with Sonya and Otis, setting her up for an active "WrestleMania season".
Recently, WWE has been signing talent to five-year deals in order to lock them with the company for the long term. Wrestlers have benefited greatly from AEW's presence, and Rose is the latest superstar to openly state that they have signed a new five-year contract with the promotion.
Rose made this revelation on Bradley Martyn's YouTube channel. A hat tip to Fightful.com's wonderful Jeremy Lambert for the news.
While she didn't state exactly when she signed the new contract, we have to assume it was recent. Lana and Dana Brooke revealed new five-year contracts with WWE over the past couple of months, so Vince McMahon has clearly made an effort to sign rising stars in the Raw and SmackDown Women's Divisions.
Rose's strength in the ring and vastly improved promo skills have made her an important wrestler on Friday nights. She's clearly one to watch going forward, and while WWE are probably looking to sign anyone decent to a five-year deal, the contract should be seen as another subtle vote of confidence in the 2017 main roster call-up.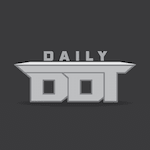 She's improved by leaps and bounds since then, and hopefully her new contract contains a massive raise. It would also be nice to see WWE allow her to showcase more of her in-ring skills in 2020, as she could make quite the impression if given a chance to shine on Pay Per View.