WWE: Three Big Matches for John Cena at WrestleMania 39
WWE has quite a few options for opponents for John Cena at WrestleMania 39 in Los Angeles.
World Wrestling Entertainment saves all their big matches and storylines to lead right into WrestleMania. And that means having to reach out to part-timer/celebrities for the biggest headline matches. WWE pretty much everything and the kitchen sink is thrown at this two-night spectacular.
We've seen celebrities and public figures be apart of WrestleMania events over the years. They no doubt give a huge boost to the show, as well as a huge social involvement for fans all around the world on Twitter and other social media platforms. And now that WrestleMania is finally upon us, John Cena has now reached that part-time/ celebrity level match at WrestleMania 39.
The West Newbury, Massachusetts native has nothing more to prove as he had such an illustrious career in WWE. Luckily for WWE, he still wants to keep his appearances up and still wants to give more back to the company. There are so many avenues the company can go for a potential John Cena WrestleMania match.. I'm going to narrow down to three of the best choices.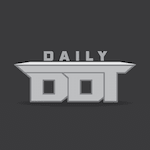 3. Gunther
I know what you're saying. Why Gunther? Well, I say, why not? Gunther is a great option for John Cena at WrestleMania in LA.
One of the reasons I think this match should happen is because the reigning Intercontinental Champion has barely lost since he joined the company. The company has built Gunther as a monster, and they've built him to be a strong opponent for anyone who dares to challenge him. Who better than John Cena himself, to come to take down Gunther?
Another little tidbit to note is John Cena has never won the IC title. Out of all the belts and titles that John Cena has won, he has never been able to capture the prestigious Intercontinental Championship. The title has always seemed to elude Cena, as he was always wrapped up in the US title as well as the WWE Championship.
The story would actually be very parallel to the feud John Cena had with Rusev at WrestleMania 31 in Santa Clara. Except it can't end the same. Gunther has to be the victor in a potential matchup.
Cena for sure can't take a mid-card title and leave right after Mania, surely. A narrow loss to Gunther would really grow Gunther into a major star on the SmackDown brand. It would have to take one major star to dethrone Gunther for the IC title, and even if the opponent is John Cena, I still don't think he should be dethroned.
2. Logan Paul
The YouTube star has burst onto the scene in WWE. He has grown in every single way as a major star already in the company. People are already asking when his next match should be.
Logan Paul also put Cena out there for himself for a match at WrestleMania in southern California. A veteran like Cena would give Paul lots of offense in a match in a setting like WrestleMania.
Of course, a lot needs to happen. Paul still needs to recover from his torn MCL that he suffered in his match against Roman Reigns at Crown Jewel. The next thing that would need to happen is for Paul to turn heel, which should be fairly easy for who he is as a character. But the most important thing is, the seeds have been planted.
I really love the elements Paul and Cena bring to the table as characters as well. On one side you have the arrogant heel, who's cocky about defending his 1-0 record at WrestleMania, while the other is a clean-cut babyface who's looking to prove to the young buck that he still has lots to learn about the business. I feel like these two could have an outstanding, show-stealing match. Even though this is not the main event match, this would have the potential to kick off night two of Wrestlemania to start the crowd off hot.
Would the best idea be for Logan Paul to go over John Cena? No, I don't think that should happen at all. I feel like that may diminish Cena as a wrestler, even though they could play off that he hasn't been in the ring since Summer Slam 2021 against the Tribal Chief. From that point on, the company could push Logan Paul as the one who took John Cena and Roman Reigns to the limit in losing fashion, and that he is the next big thing.
1. Stone Cold Steve Austin
This one is a long shot from happening. Not only does Cena have to make it to WrestleMania himself, but Steve Austin would have to be available for another match after a perfect potential ending to his WWE career at last year's WrestleMania in Dallas. However, reports have surfaced from Fightful Select that WWE has made it clear by asking Austin to come back for another match.
I have red flags due to the health of the Texas Rattlesnake. Steve Austin came away unscathed without any injuries from his match with Kevin Owens at WrestleMania 38 and it was a huge success. After all, he even got physical again on night two of WrestleMania 38 by stunning Vince McMahon, Austin Theory, and Pat McAfee.
But who's to say that he might not be so lucky next time? Although, John Cena is known as one of the safest workers in the wrestling business. If anyone could keep Stone Cold's bumps to a minimum, it's Mr. Hustle, Loyalty, and Respect.
And let's just think about this for a minute, John Cena VS "Stone Cold" Steve Austin is a mega main event match. It's not only a match between the top two wrestlers of different eras, but also a dream match we may never get to see again. Ironically, now may be the time this match is the most likely to happen.
Thinking about Austin's health, I wouldn't have a 30-minute classic. A 10–15-minute match is sufficient and would do the trick for both superstars. As to who's booked to win this matchup, it is a very difficult decision. After going back and forth, I think Cena wins, and Austin rides off into the sunset for one last time.
As I said, Cena has many roads he can go down for a WrestleMania match. He will go down as one of the best in the company's storied history, but with these three matches, I can firmly state that one of these may happen next year when WrestleMania goes Hollywood. Who do you think should face John Cena at WrestleMania 39?