WWE: Asuka, Kevin Owens reportedly on shortlist of stars who want NXT returns
WWE fans loved Kevin Owens' surprise appearance as Tommaso Ciampa's mystery teammate at WarGames, and some have been hoping for him to join close friend Finn Balor by making a permanent switch to the Black and Gold brand.
NXT's victory at Survivor Series showed the wrestling world that Triple H's "baby" has indeed grown into WWE's third brand, equal to Raw and SmackDown.
Finn Balor's move back to NXT should have been the first sign of WWE's intent to finally place the Black and Gold on equal footing with the others, and now there are rumblings of other superstars who could join NXT at the next Superstar Shakeup after WrestleMania 36.
Sami Zayn has already been linked to a move to NXT, because while he's been great as Shinsuke Nakamura's manager, there's so much more to his game that needs to be showcased.
Meanwhile, Sportskeeda's Tom Colohue is also reporting that there's a "shortlist" of Raw and SmackDown superstars who want to move to NXT. Kevin Owens and Asuka are on this list, which Vince McMahon and Triple H are reportedly using.
Asuka is the most dominant champion in WWE history and helped make the NXT Women's Title the prestigious championship it is today.
Currently one half of the Women's Tag Team Champions with another former NXT Women's Champ in Kairi Sane, Asuka would be a great fit for the brand and could have dream feuds with the likes of Rhea Ripley, Bianca Belair, and Candice LeRae.
Per Colohue, The Empress is "at the top" of the list and had "discussions" about visiting or having involvement in NXT.
She did make an appearance with Sane on NXT in November, so this is a sign we could see more from Asuka in NXT.
Owens is also an unsurprising name on the list. Ever since his appearance at NXT TakeOver: WarGames, fans have been wondering if KO could rejoin NXT. The former NXT Champion, though, as Colohue notes, is in the midst of a big babyface push on Raw as Samoa Joe's friend in a feud with Seth Rollins and the Authors of Pain. Seth vs. KO is THE marquee feud on the Red Brand this WrestleMania season, and fans are fully behind Owens.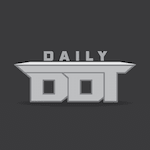 So don't count on Owens moving anywhere after WrestleMania 36. However, don't completely rule it out. He is, after all, on the list – sorry, I shouldn't keep talking about Owens and "lists"…it brings up memories, you know – and Colohue did say the switch "could happen".